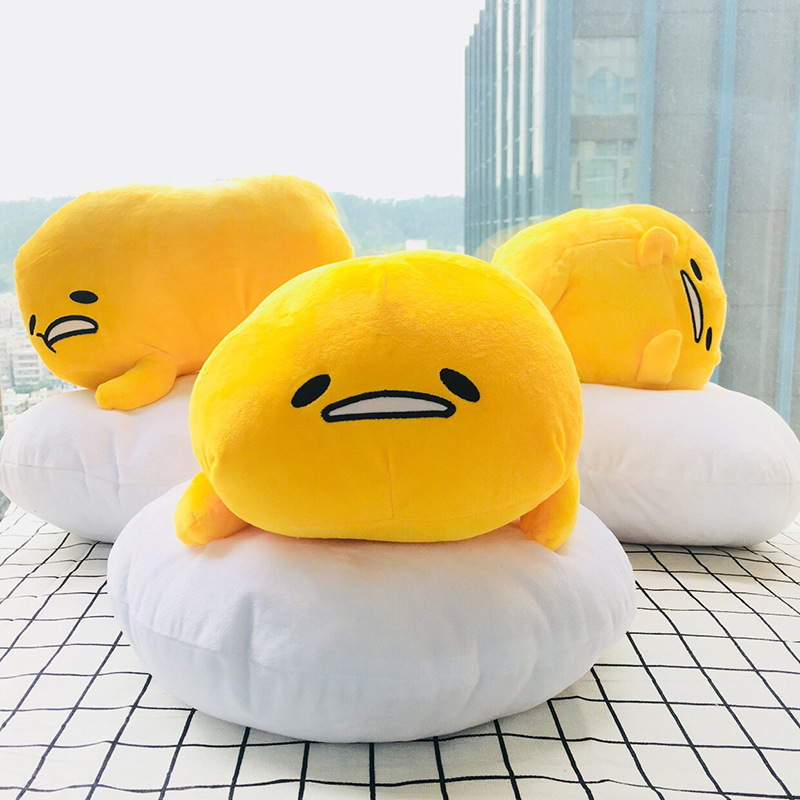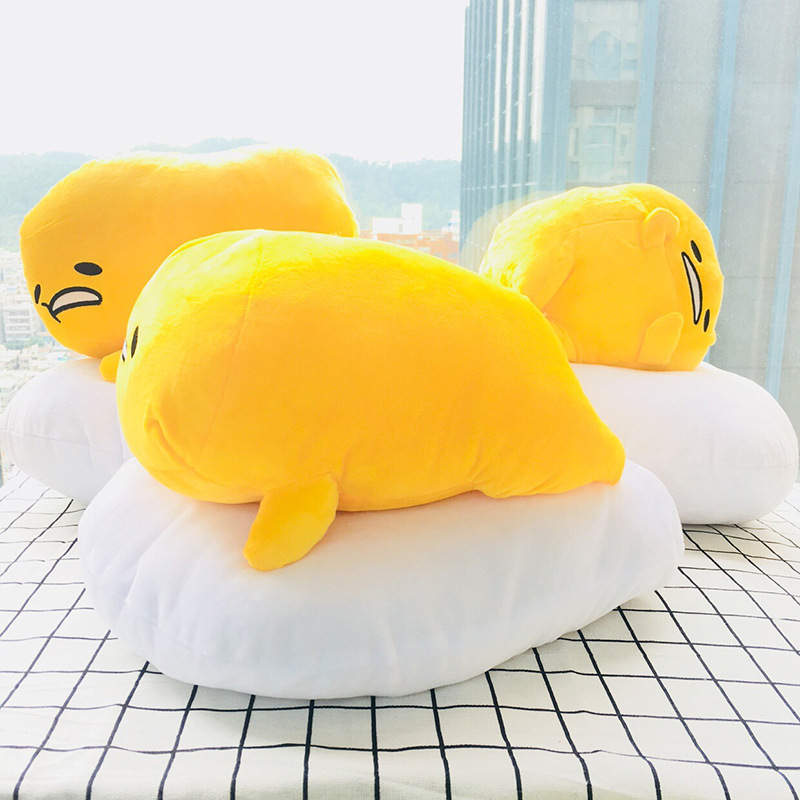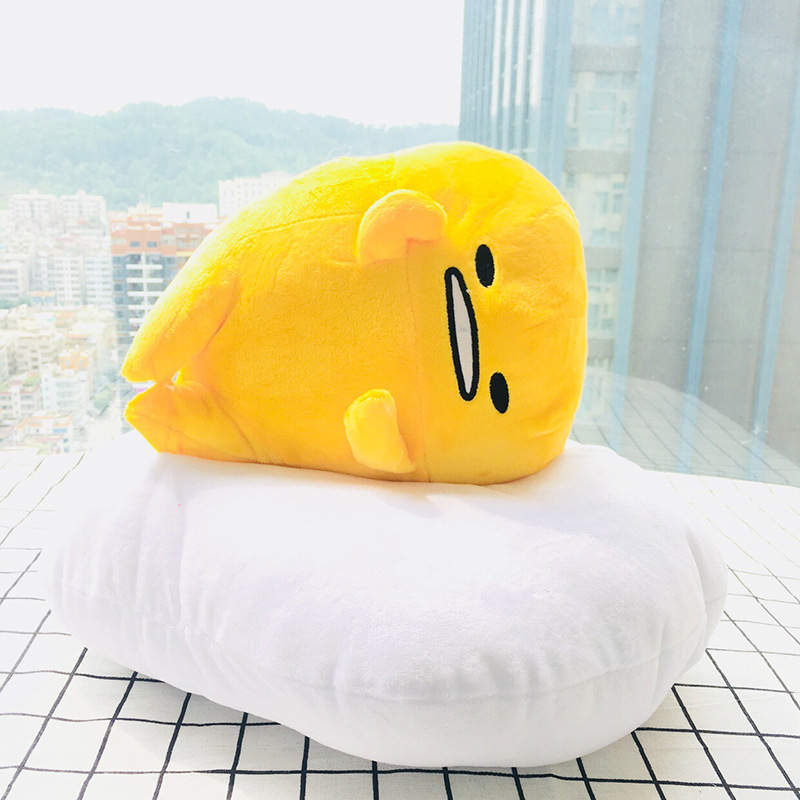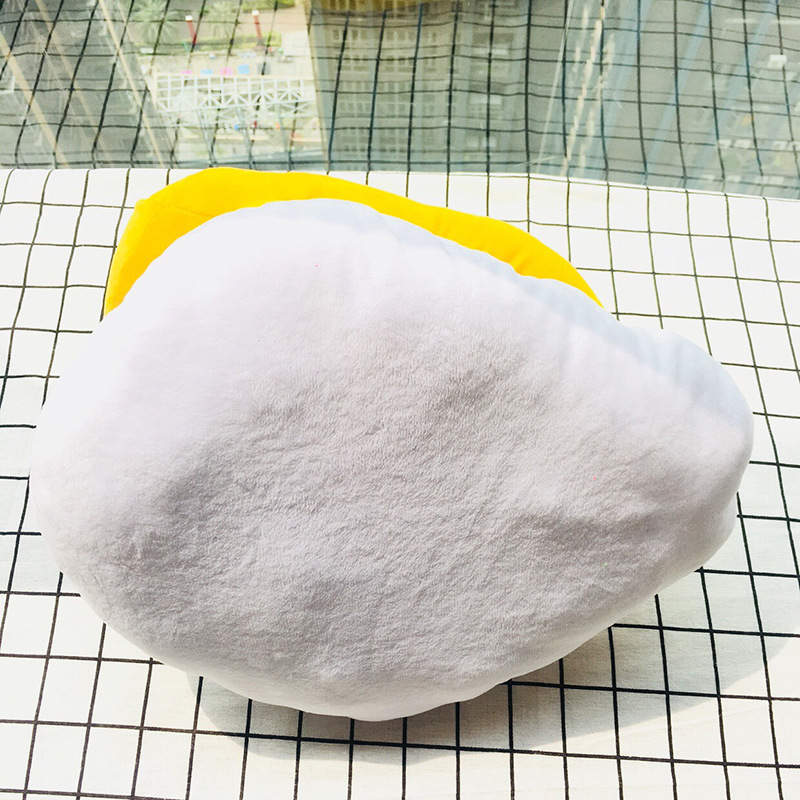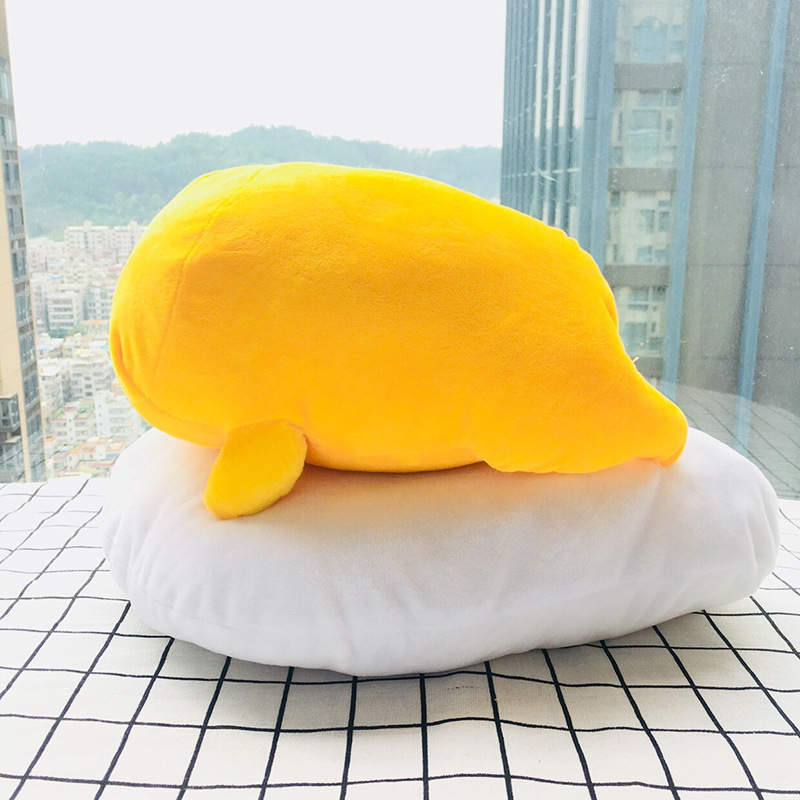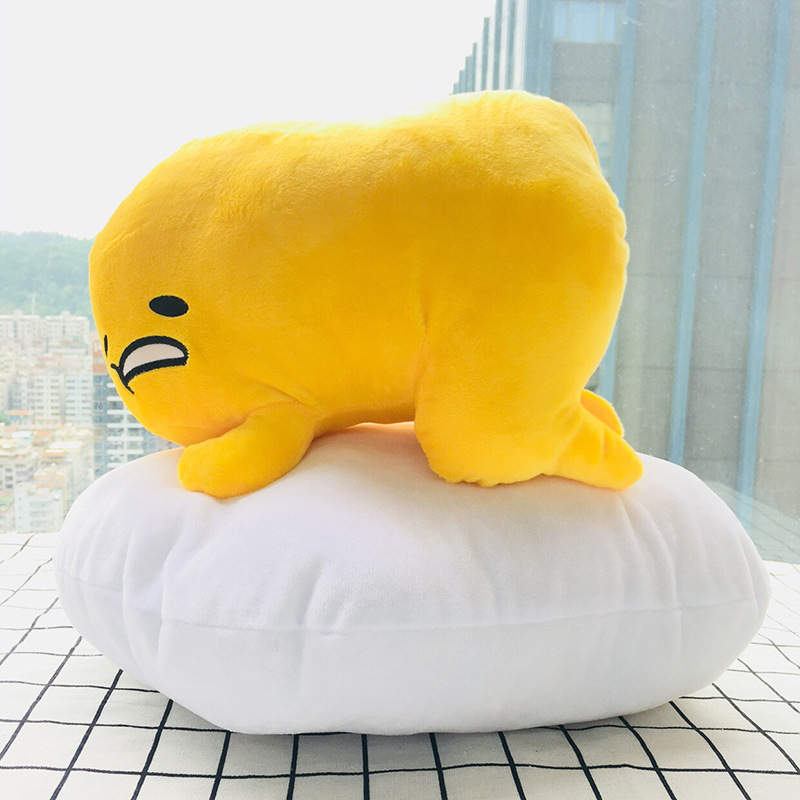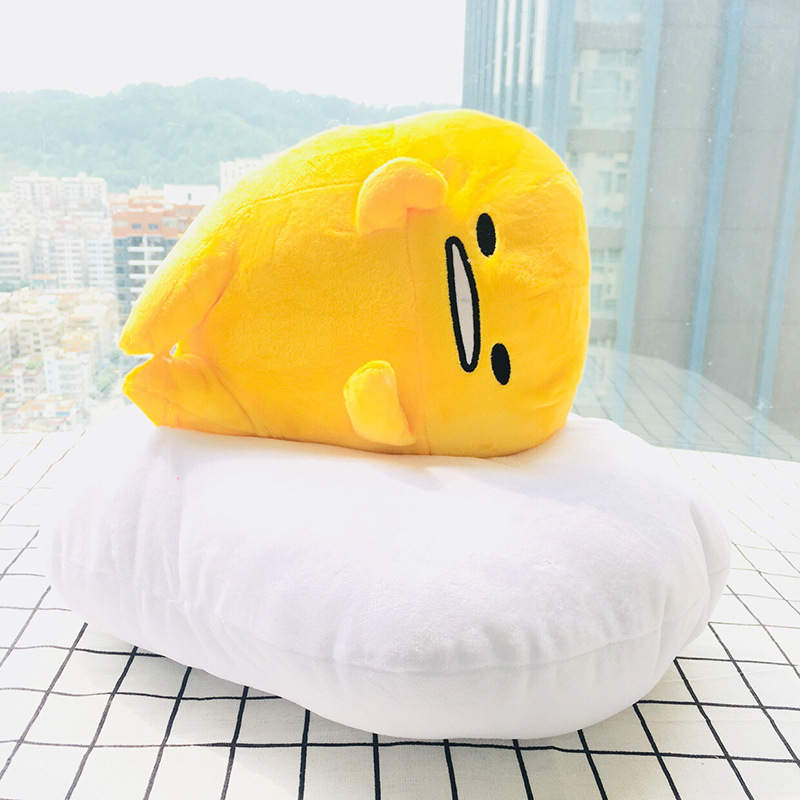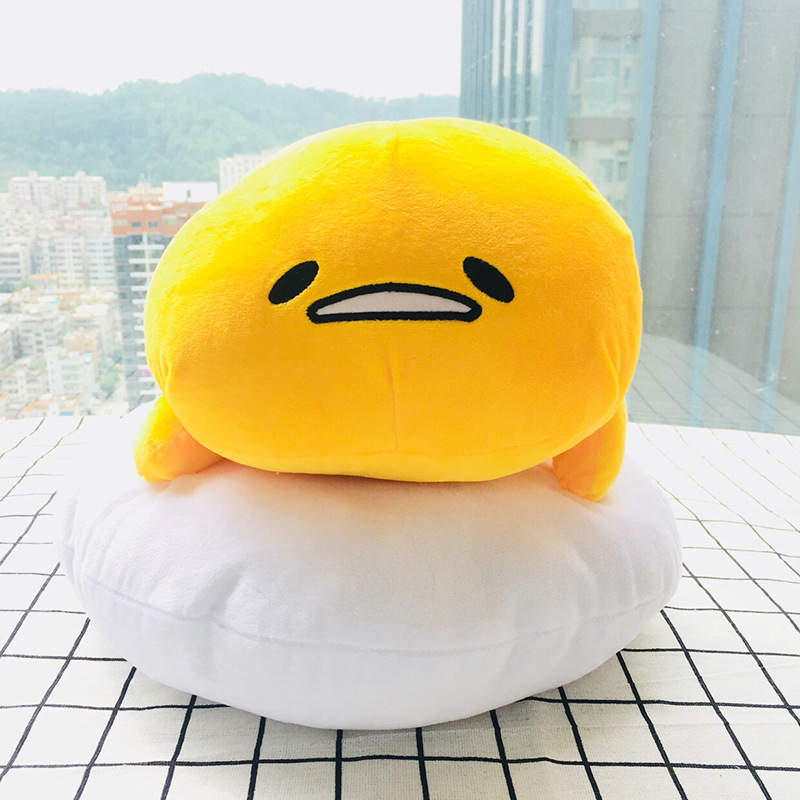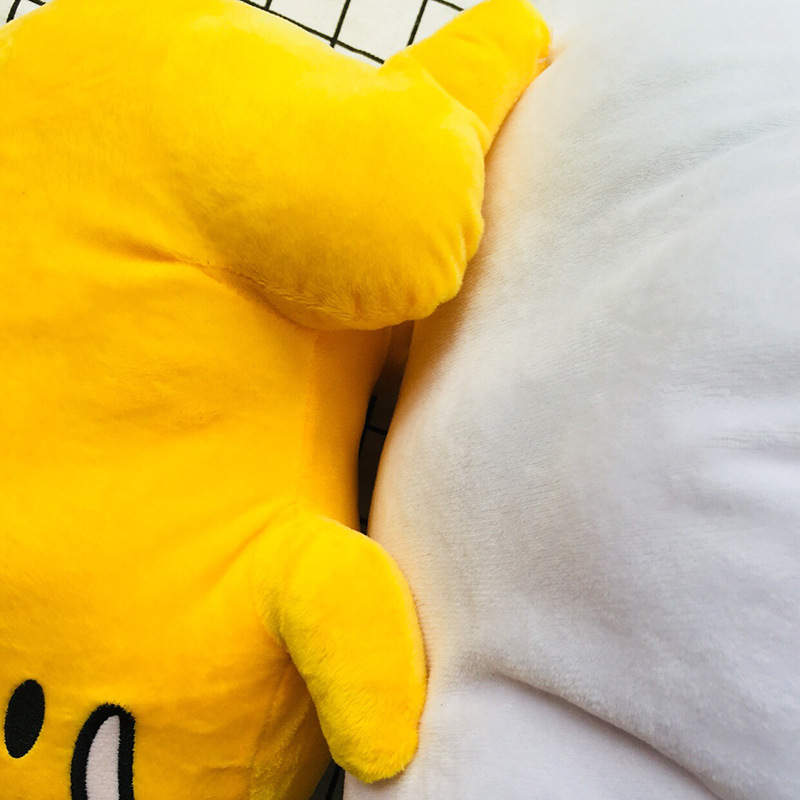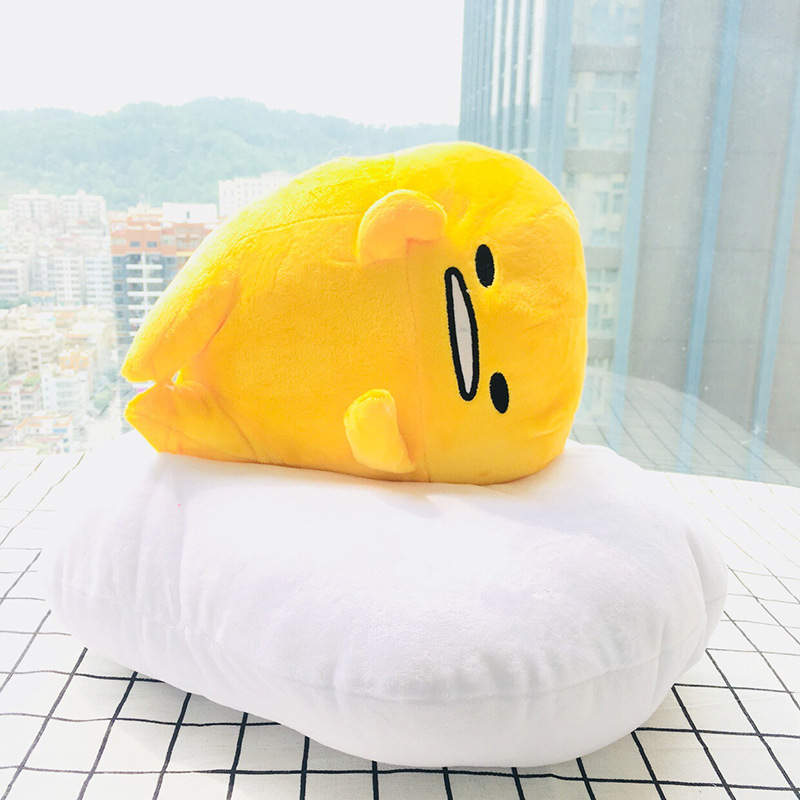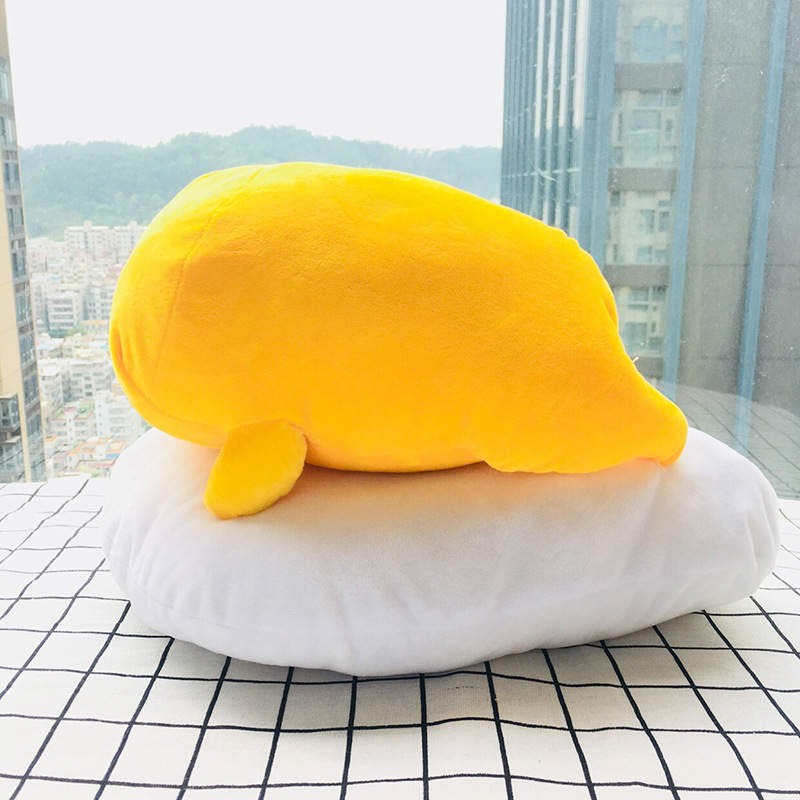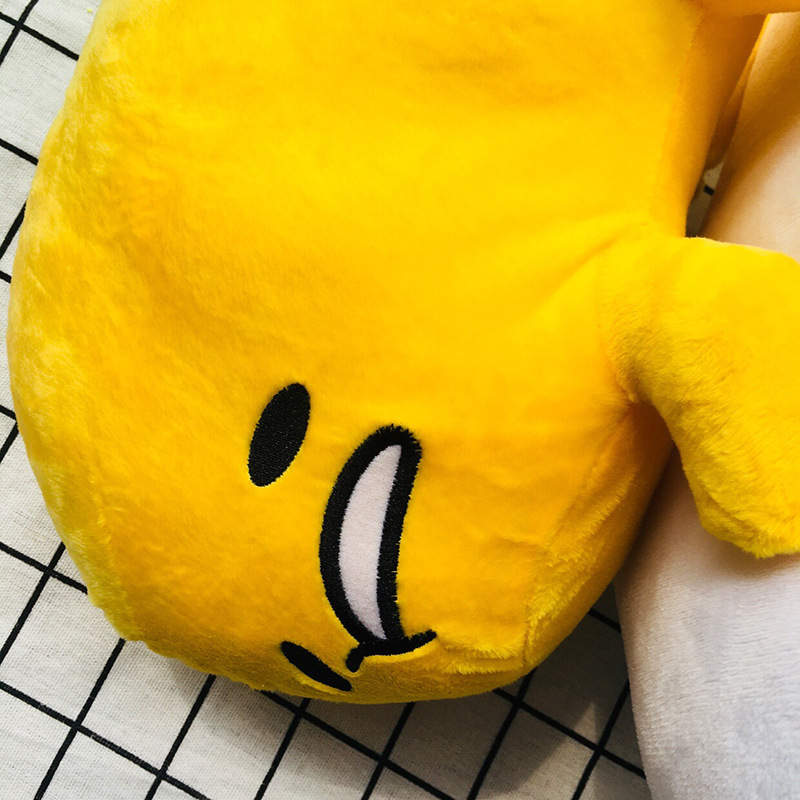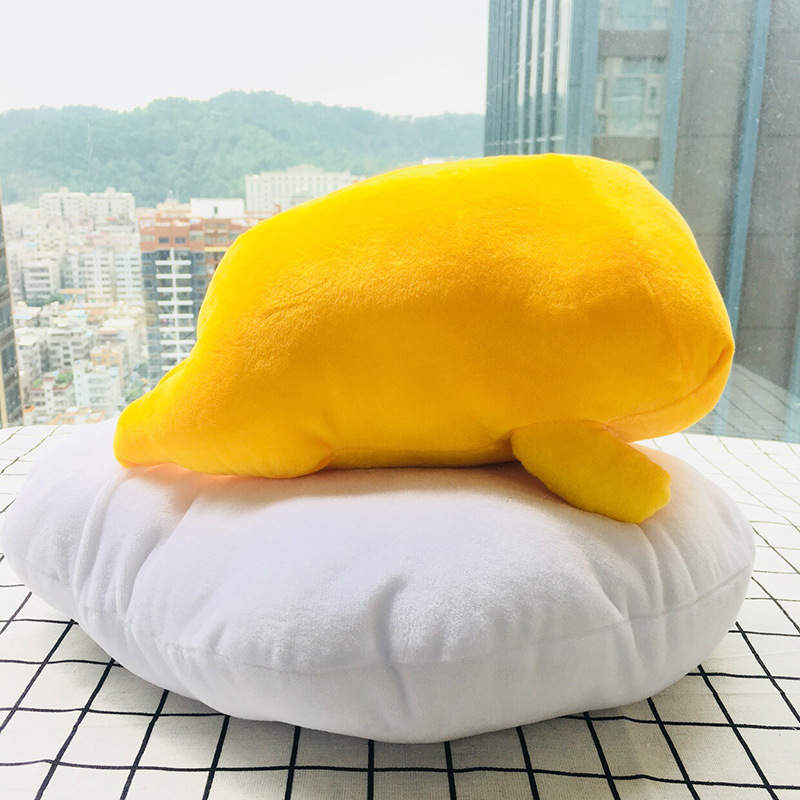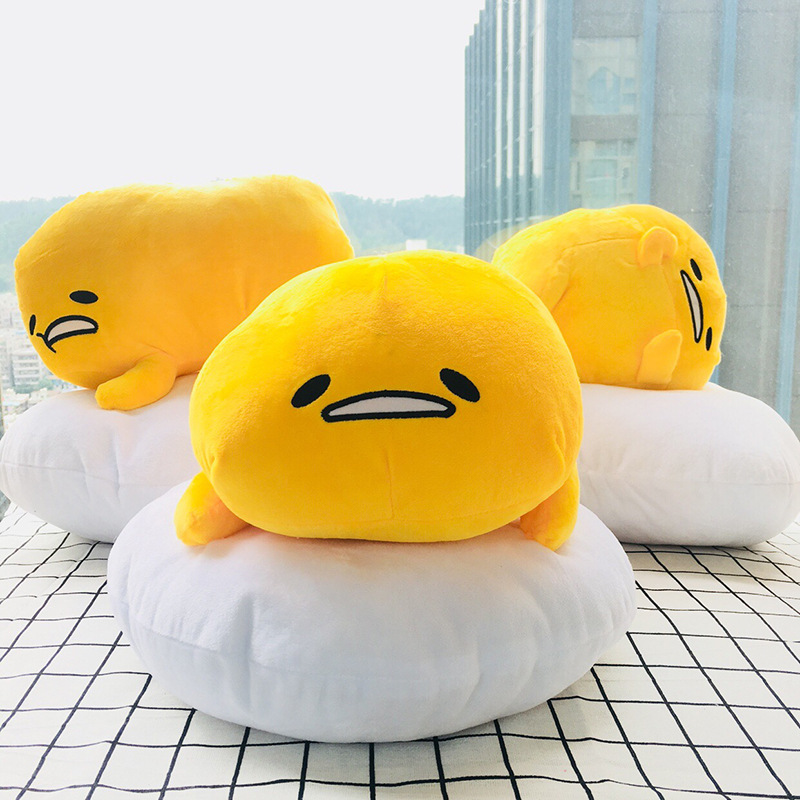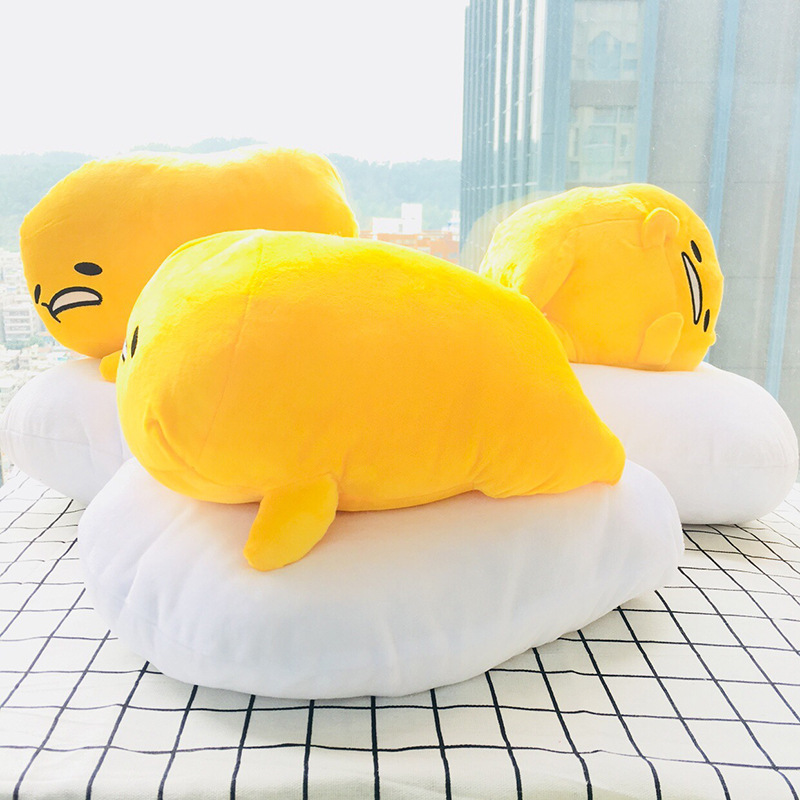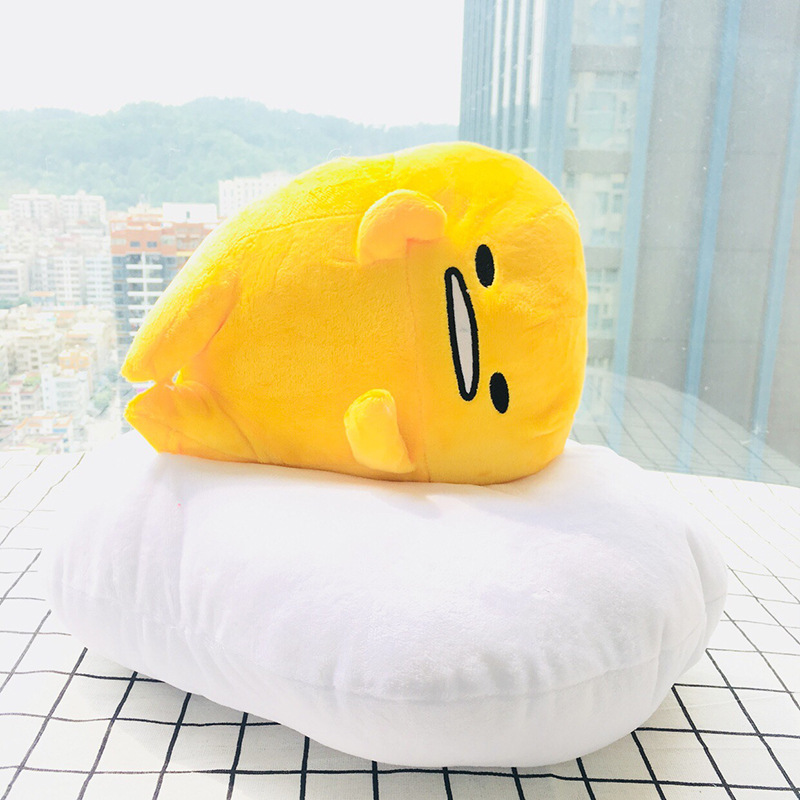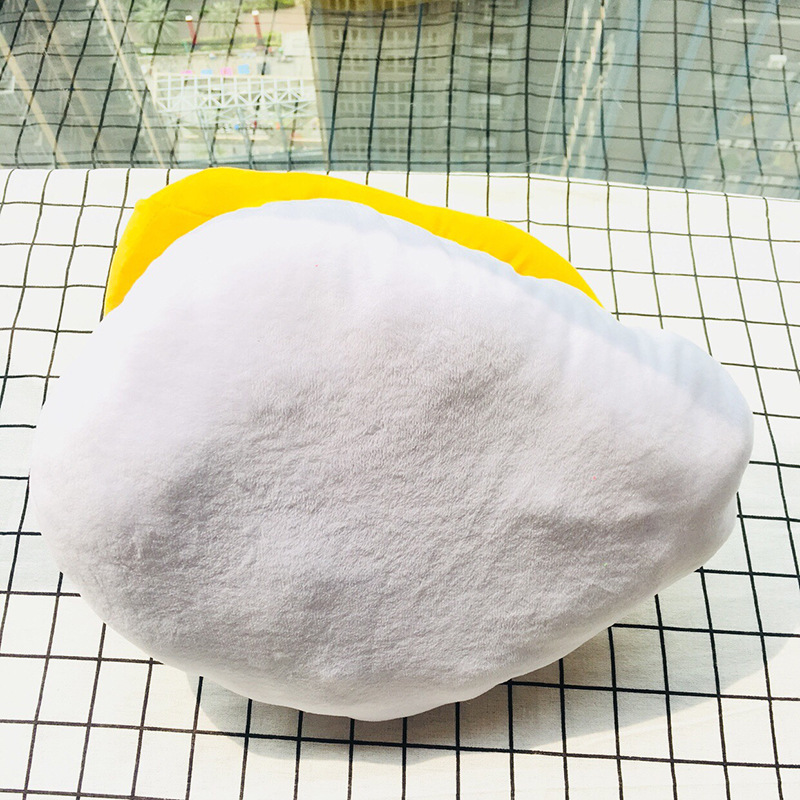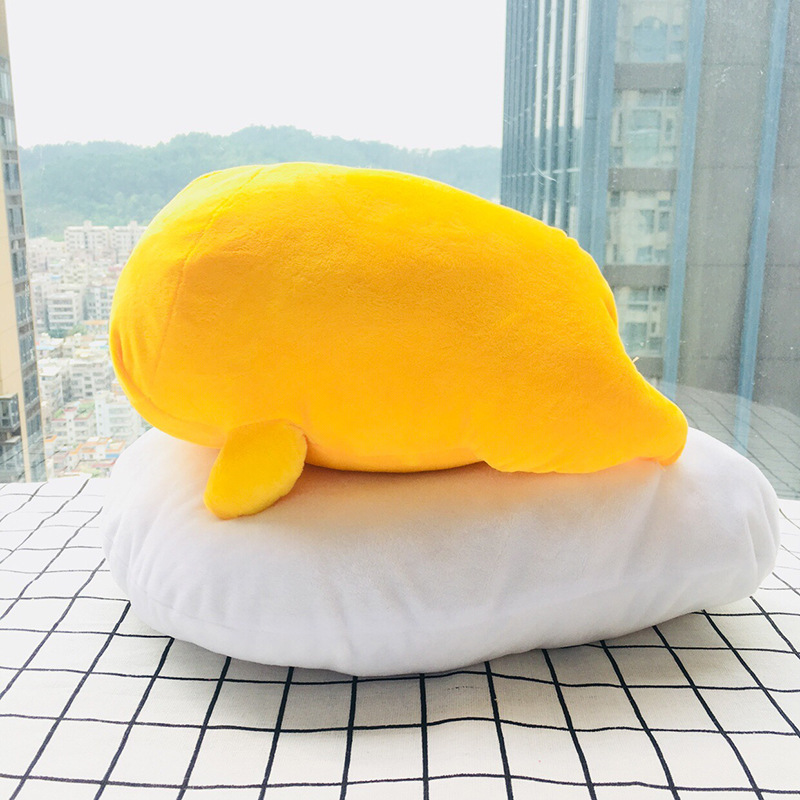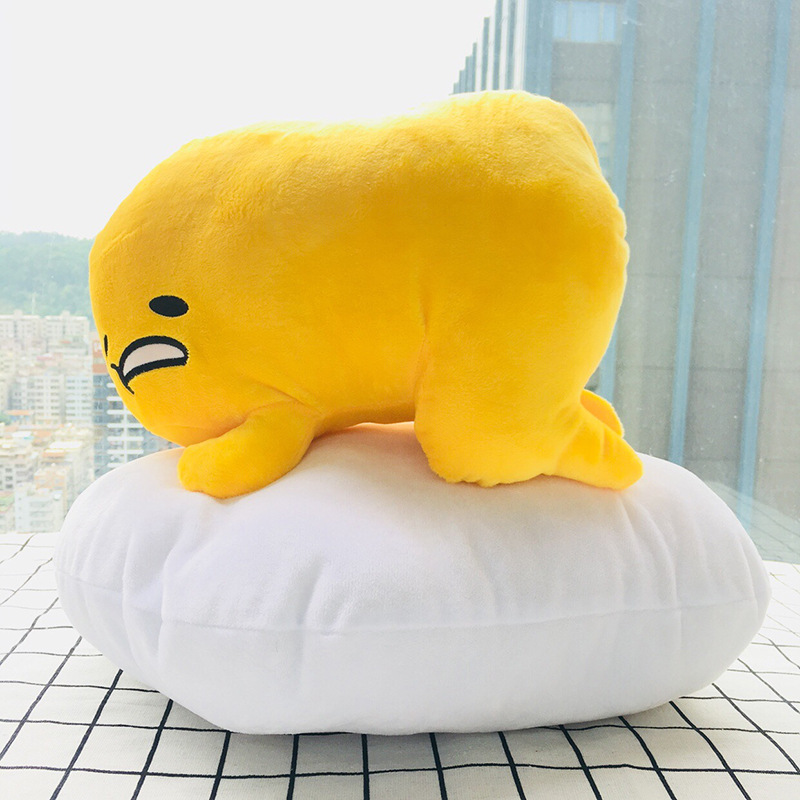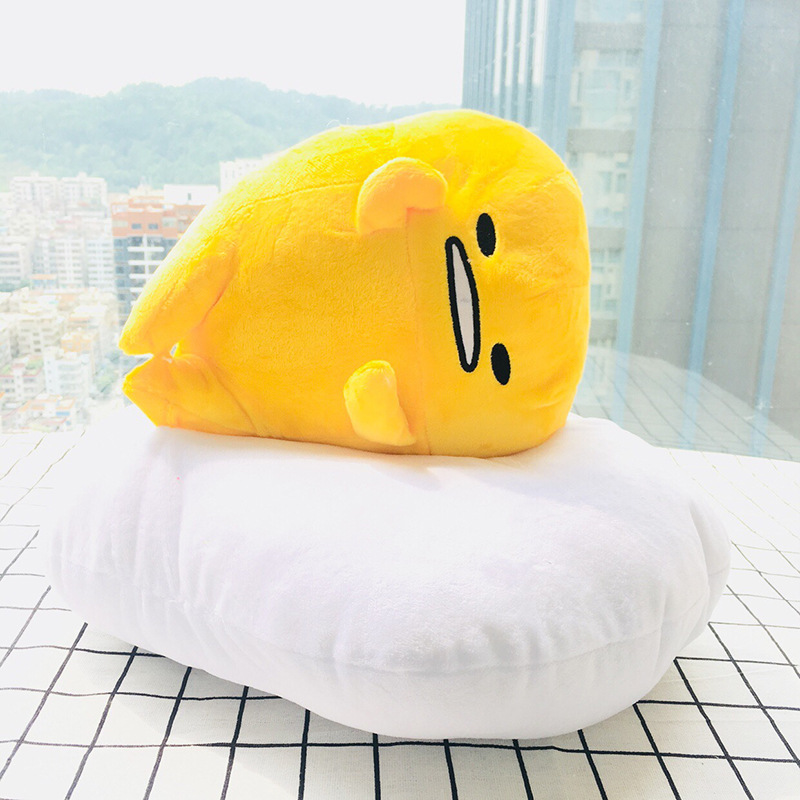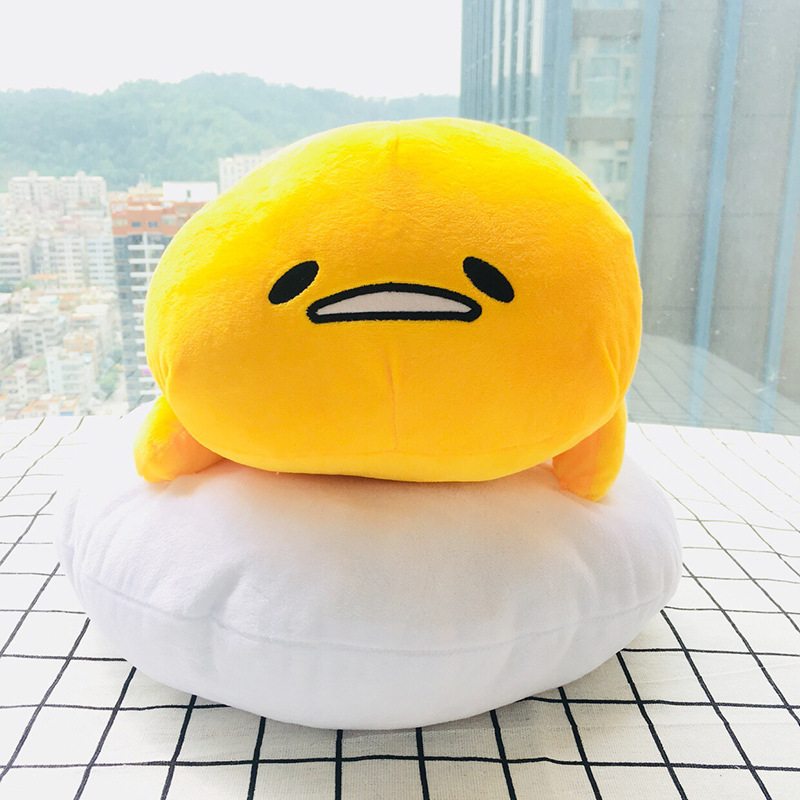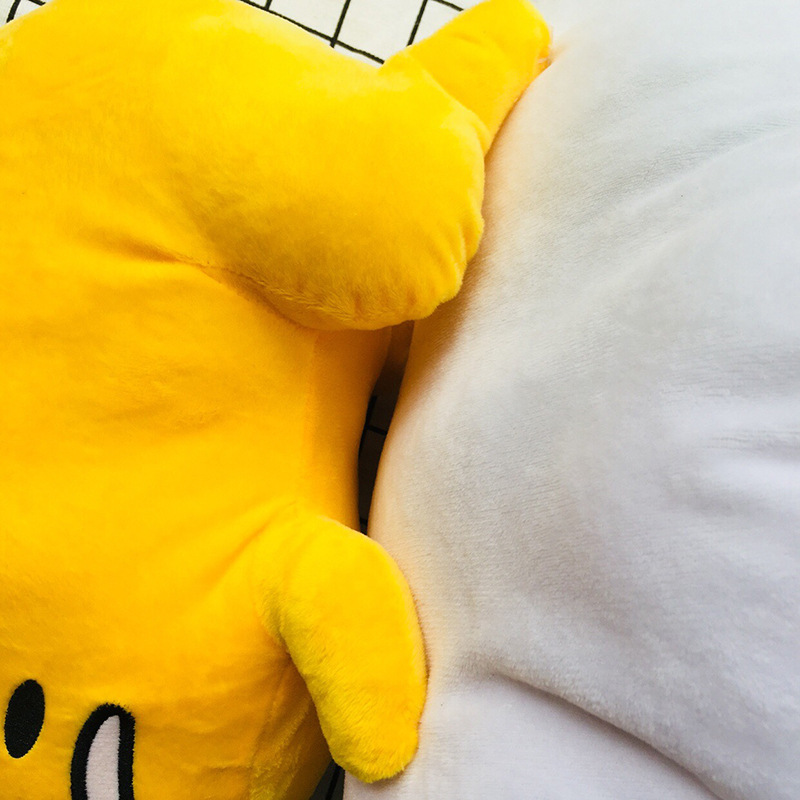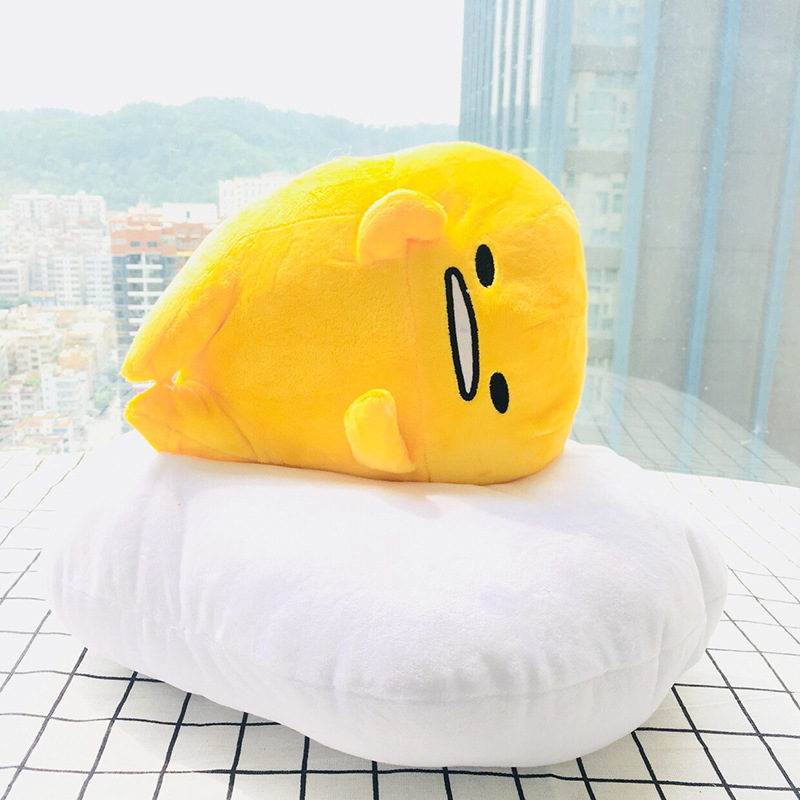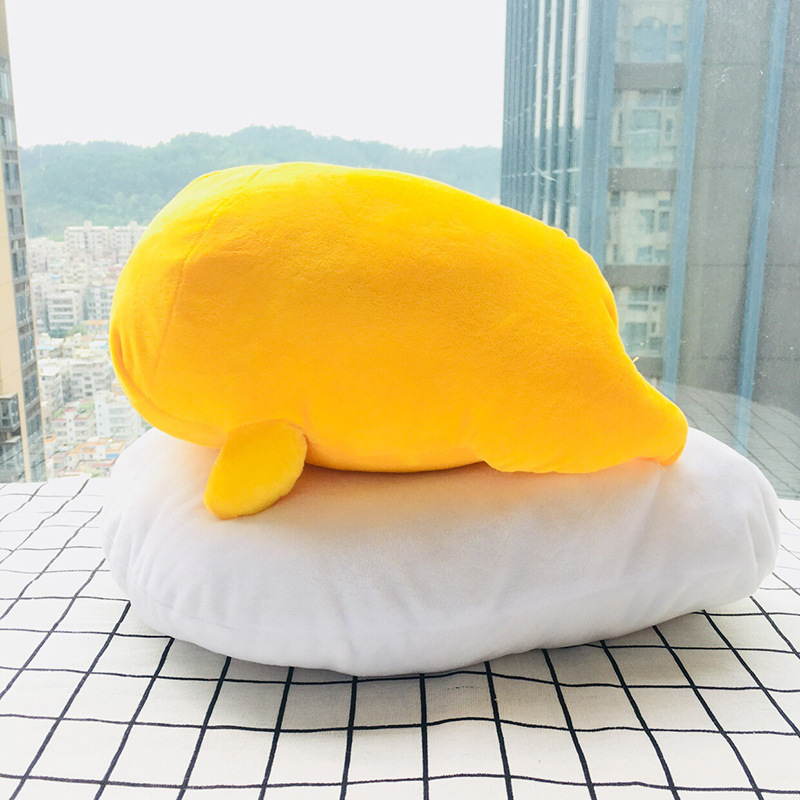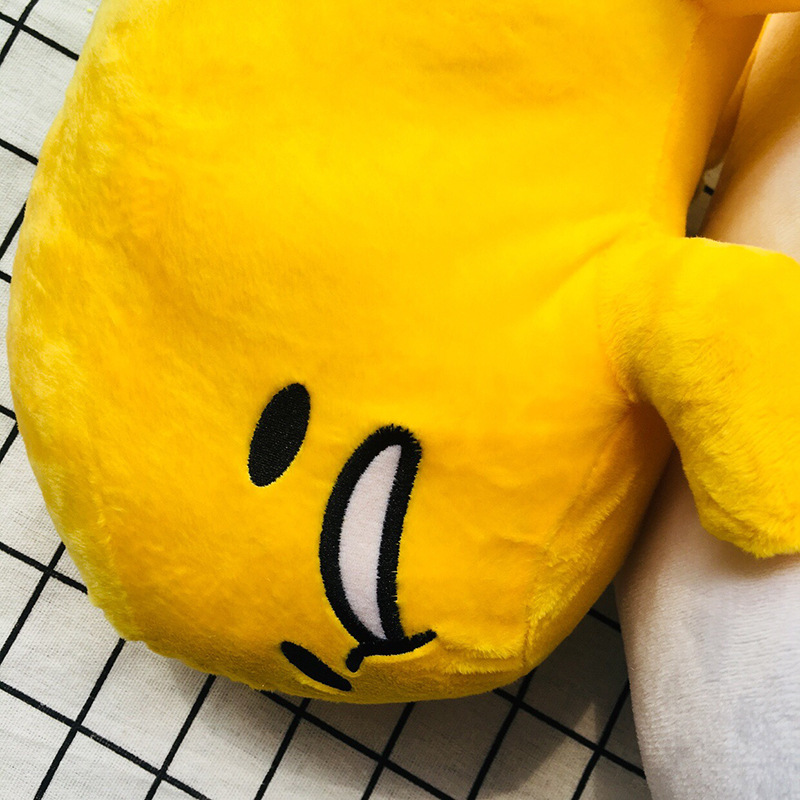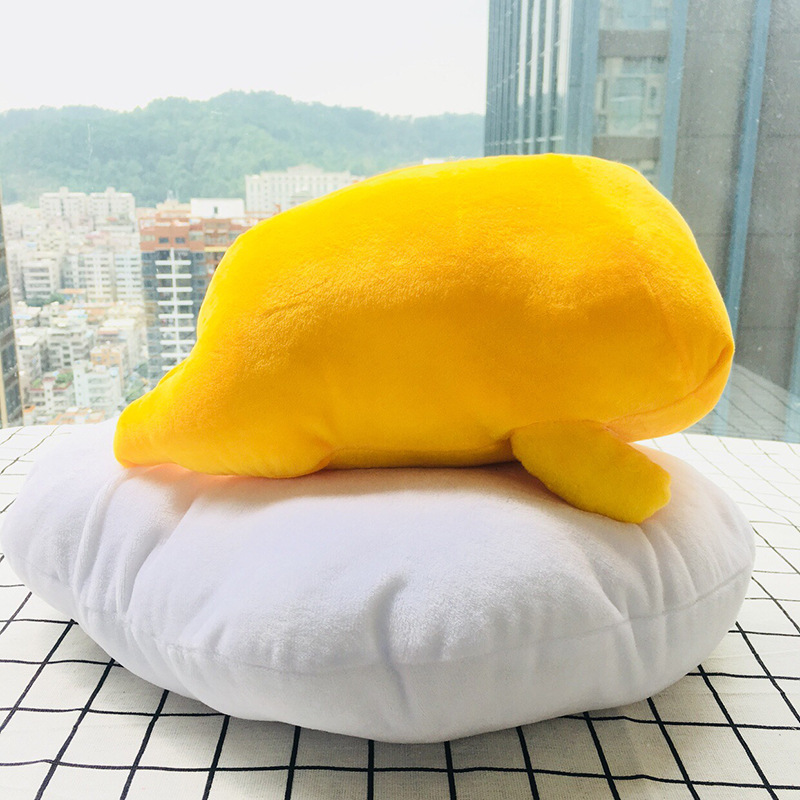 Cute Gudetama Large Lying Pose Plush Throw Pillow, Gudetama Plush
description

You know that feeling when you just want to cuddle with something soft, squishy and warm that's familiar? That's what our Plush is for! We offer a variety of different plushies for every person.
If you're looking for the perfect plush, we've got you covered. Our Cute Gudetama Large Lying Pose Plush Throw Pillow are the best cuddles you can ask for. They're soft, cuddly, and offer comfort and warmth when you need it the most. Cute Gudetama Large Lying Pose Plush Throw Pillow is always there for you, ready to give a comforting hug when needed.
Our Cute Gudetama Large Lying Pose Plush Throw Pillow is the perfect bedtime friend. They offer comfort, support, warmth, and love. They bring out the child in everyone and help reduce stress. 
shipping

Free shipping for orders over $49

You can choose the shipping method during checkout:

Standard shipping: $7.99

Arrives 7-15 business days after the production time

Express Shipping: $29.95

Delivery 4-6 business days after the production time
Gudetama Merch - Welcome all Gudetama fans!
If you're a die-hard Gudetama fan, or just a casual fan looking for some great Gudetama merchandise to add to your idol's merchandise collection, you've come to the right place. Gudetama, like other anime characters, has millions of followers from all over the world. Gudetama's merchandise is a sought-after item, and our store offers high-quality clothing and accessories for fans of cartoon.
Gudetama - Sanrio Cartoon Character
Gudetama is a cartoon image created by Sanrio in Japan in 2013. It is characterized by its lazy and powerless expressions and movements, which often change into various food shapes such as poached eggs and scrambled eggs. Langham Place, Mongkok, Kowloon, Hong Kong held the Gudetama Exhibition in 2015. 7-ELEVEN in Taiwan, McDonald's, and Family Mart have all launched related peripheral products. Since November 24, 2016, EVA Air has launched the Gudetama painting machine.
Gudetama's Career
Gudetama was created by Sanrio designer AMY, who was 26 at the time. Gudetama's creation was inspired by eggs she prepared for dinner after a long day at work. To her, the yolk looks lovely because of its saggy demeanor. She thinks the yolk looks a lot like young people these days - tired of life. So she designed an egg character and built its personality to appeal to millennials. Gudetama is usually the yolk of a raw egg with dark yellow rump cracks. Its head has no neck, and its body has limbs, but no fingers or toes. Its eyes are drawn into two ovals, which look lazy. It has a mouth with a tongue but no visible teeth.
In 2013, Gudetama participated in a food-based competition held by Sanrio to inspire its designers and test new characters. Gudetama took second place and the winner of the competition was a happy salmon fillet named Kirimi-chan. Although Gudetama wasn't as popular as Kirimi-chan at first, it gained more fans and higher market value than the salmon character.
The Gudetama animated series debuted in 2014 on the TBS TV show Asa Chan! Each episode of the Gudetama series and gameplay clips only lasts about a minute, and in 2017, Gudetama had nearly 1,000 episodes. Viewers can also take part in a game called "Gudetama Chance!" Viewers can earn points by using the remote to select the correct card on the TV. Special gifts are available to those who collect at least 100 points between certain times.
What items is this Gudetama Merch available in?
Gudetama's merchandise is for big fans of Sanrio. Hoodies, hats, t-shirts, and Hawaiian shirts are staples of our Gudetama merchandise. In addition to these top items, you can also buy other Gudetama products from us such as accessories, phone cases, wall clocks, tote bags, stickers, canvas, pillows, mugs, and blankets. You can buy any product you like without worrying about quality or price.
Gudetama Merch Mission!
Gudetama Merch is a platform that provides customers with quality merchandise at affordable prices. Our store also provides free shipping on all orders over $49, and we promise to deliver your order in a timely manner.
We aim to provide excellent customer service because our goal is to make sure that every customer who shops with them feels satisfied with their purchase.
Got a question? Need some advice? Or having problems with tracking? Just email us anytime at [email protected]